Thoughtful ways to show love that don't cost much — or anything
by Robin L. Flanigan, AARP, April 28, 2022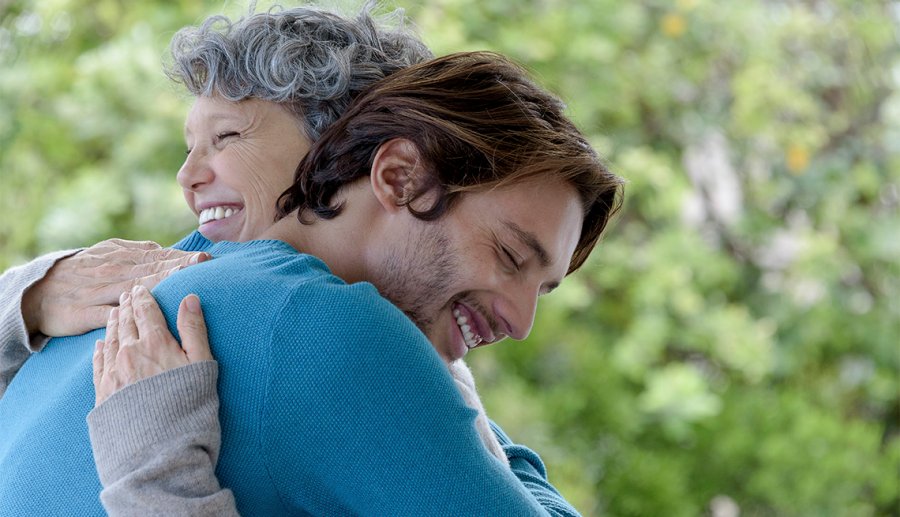 ERIC AUDRAS/GETTY IMAGES
There's a lot of pressure to find that perfect Mother's Day present. A gift should be thoughtful, unique and express the appropriate depth of love for mom. That's a high bar.
To take the strain out of the occasion, consider these six ideas that are both affordable and (nearly) guaranteed to pack a sweet emotional punch:
1. Write a letter
A handwritten letter is "one of the loveliest, most personal things," according to the England-based Handwritten Letter Appreciation Society's website, and you don't need to be Jane Austen or Thomas Hardy to pull off a winner
Don't let the fact that letters are typically longer than emails intimidate you.
"Thoughtfulness matters more than length," says John Coleman, a Harvard Business Review writer who has covered the importance of handwritten communication. "It's your real feelings and thoughts committed to paper, rather than just a signature on a Hallmark card."
Practically speaking, draft the letter elsewhere before committing your words to the page you plan on sharing. Take your time, and consider shopping for attractive stationary. (Coleman even suggests "finding the right pen.")
"The benefit of a handwritten note is that it's more like a piece of art," Coleman explains. "The form matters as much as the function."
And remember, no matter how you express your appreciation with words, your mom will forever have tangible evidence of that appreciation — and may keep it in a special place to read over and over.
"You made an effort on her behalf, and that's 90 percent of the battle," Coleman says. "It's less about exactly what you say, and more about the fact that you really put your heart on the page. Any ability to express that, in whatever words you have, is going to mean the world to her."
2. Help with her garden
There are lots of ways to do this. Assist with — or take over — weeding. Take her to a nursery and help pick out plants for the season. Spend a few hours working alongside each other in her garden.
Mother's Day weekend is one of the busiest times for garden centers, since it's considered the kick-off of the spring season, according to Angela Cavotta, 64, owner of Cavotta's Garden Center in Cleveland, Ohio.
"The most popular thing for Mother's Day is a hanging outdoor flower basket," she says. "After terrible weather for so long, it's like a breath of fresh air for the spring."
For those who want something longer-lasting, Cavotta recommends perennials such as hydrangeas, azaleas or wisteria.
If your mother is no longer alive, consider celebrating her memory by planting flowers for yourself in a pot or garden.
3. Fill a "joy jar"
Inexpensive and creative, this is simply a jar filled with slips of paper filled with compliments, memories or notes of gratitude. The idea is for moms to pull out a slip of paper daily, weekly or whenever the time feels right.
Sue Spike, 71, received a joy jar two years ago from her daughter Corrie. Some slips include short one-sentence sentiments ("I'm really proud of you getting in your steps and moving"), while others hold lengthy memories in great detail (like a story about searching for silver shoes).
Her daughter enlisted the help of relatives to fill the jar. Messages are from Spike's three children, their spouses and her eight grandchildren.
"Some of the things make you laugh; some of the things you'd rather forget," says Spike, a retired registered dental hygienist who lives in Penn Yan, New York, and keeps the jar in full view on a living room cabinet.
She adds that the slips of paper have been a special kind of connection to her loved ones during the pandemic: "Whenever I read them, there are happy tears, there's laughter. It just makes my day much better."​
4. Make a memory book
A collection of photos or stories — or both — allow moms to relive special moments over and over. Find album templates online or do it the old-fashioned way, with construction paper and glue sticks!
"As we get older, [memory] books become more valuable to us," says Catherine Thomas, 72, a former instructional coach from Fort Washington, Maryland. "They're really important for us to hold on to the past."
Reach out to relatives, friends, and neighbors for photos and anecdotes to include. Such a project is meaningful to those helping out as well, notes Thomas: "It's a labor of love, a way of showing that you really care about this person."
5. Take a walk together
It might sound simple, but taking a walk with your mother can be a much more significant token of love than a physical gift.
That's what 66-year-old Becky Wright wants from her two adult sons — private time together that doesn't happen anymore now that the oldest is married with kids and the youngest lives an hour away from her home in Gallatin, Tennessee.
"I just want to go on a short hike and spend time with my two boys," she shares. "I'd like them to tell me what happened in their day or week that they found interesting, and what makes them tick these days. As I've aged, that's not something I've gotten."
Experiences, not things, are what makes Wright happy: "An experience is something I can carry with me and not have to worry about where I put it, where to store it, how to keep it up. It becomes part of me and part of my life."
6. Cook a meal
Think of all the meals your mom has cooked for you. Enough said.
Robin L. Flanigan is a contributing writer who covers mental health, education and human-interest stories for several national publications. A former reporter for several daily newspapers, her work has also appeared in People, USA Today and Education Week. She is the author of the children's book M is for Mindful.​